The Best Vehicle Graphics For Your Business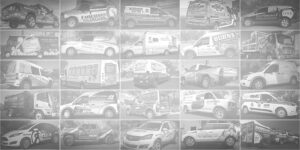 Did you know that your company has a story to tell? And did you realize that you can do this on your company vehicles? Visual communications is the most effective way of advertising today. Everywhere you look, you see enticing and appealing pictures and cleverly placed words. Choosing images and graphics that speak louder than words will give you an advantage over your competition every time.
Here are some tips to help you to decide what the best vehicle graphics for your business are.
Make your logo graphic, big, and bold. Don't be afraid to see your name and logo out there where it's never been there before. You'll get used to it, especially the more your business picks up. Beautiful, well placed graphics and designs are what turn heads and attract attention, and this is best done when you advertise on your car. Logo design services are available if you need a new logo design or would like to update your existing one.
Advertise on every vehicle. Does your business have a fleet of trucks or cars, or an RV, or just one truck? Put these all to work for you. Your vehicle wrap team will work with you to create the most effective message it can to bring your business into the community and beyond. Just think of everyone who will be able to see your message!
Graphics come in all shapes and sizes. Always stick with your basic business information when designing your vehicle wrap. Wraps can be all inclusive of your vehicle or just something on the back or the sides, it's all up to you. Advertising vehicles in this way is very cost-effective, and you will be so surprised at how word about your business and your services can spread when you advertise on your car. Isn't that exactly what you want for your marketing dollars?
Be like the big businesses, because now you can. With state-of-the-art vehicle wraps in colorful, bold designs, you'll be on your way to bringing your business into a whole new light.
Visual communications is the most effective way of advertising today.
Whether you are a landscape company, an athletic team, food truck, service vehicle, mobile pet salon or more, there is a vehicle wrap waiting for you. Make vehicle wrap designs an integral part of your overall business marketing strategy. Who doesn't want to turn heads all day and all night?